Virgin Beach Club Karangasem: A Slice of Paradise – English. Nestled along the pristine coastline of Karangasem, Bali, Virgin Beach Club Karangasem is an enchanting destination that promises an extraordinary escape from the mundane. With its untouched beauty, crystal-clear waters, and golden sands, this hidden gem beckons travelers seeking a serene tropical retreat. In this article, we will take you on a journey through the wonders of Virgin Beach Club Karangasem, exploring its breathtaking features, exciting activities, and the experiences it offers to its visitors.
Location and Accessibility
Virgin Beach Club Karangasem is situated in the regency of Karangasem, approximately 2 hours away from Bali's Ngurah Rai International Airport. The club is nestled along the pristine coastline, offering breathtaking views of the Indian Ocean. Despite its secluded location, it is easily accessible by car or motorbike, making it a perfect destination for a day trip or a longer stay.
The best way to get to Virgin Beach Club Karangasem is by car or taxi. If you are coming from the airport, you will need to drive south on Jalan By Pass Ngurah Rai. After about 45 kilometers, you will turn left onto Jalan Raya Candidasa. Continue for about 15 kilometers and then turn right onto Jalan Raya Bugbug. Virgin Beach Club Karangasem is about 5 kilometers down the road on the left.
Exploring Virgin Beach Club Karangasem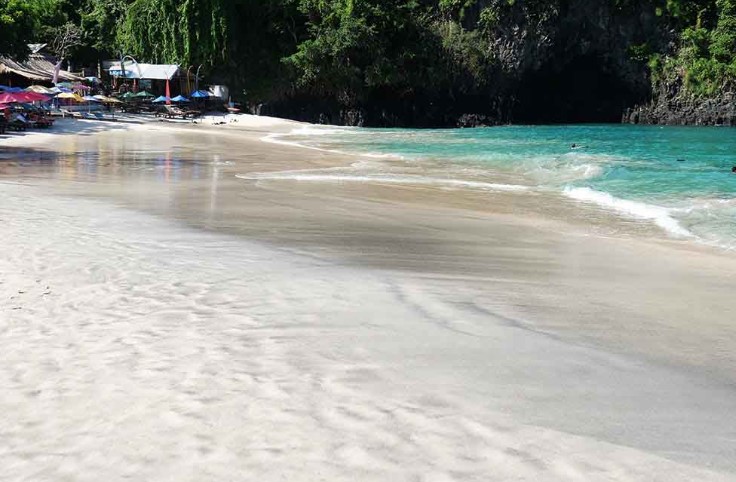 1. The Captivating Beauty of Virgin Beach
The star attraction of Virgin Beach Club Karangasem is undoubtedly its pristine beach. With its soft, golden sands and clear, inviting waters, it presents the perfect setting for relaxation and rejuvenation. Spend your days lounging on the beach, soaking up the sun, and taking refreshing dips in the sea.
2. Unveiling the Marine Wonderland: Snorkeling and Diving
For underwater enthusiasts, Virgin Beach Club Karangasem is a true paradise. The coastal waters teem with vibrant marine life, including colorful coral reefs, tropical fish, and even occasional sightings of sea turtles. Snorkeling and diving are popular activities here, providing an unforgettable glimpse into the rich underwater world.
3. The Adventure Awaits: Water Sports Extravaganza
Thrill-seekers are in for a treat at Virgin Beach Club Karangasem. The beach offers a variety of water sports to satisfy every adrenaline junkie's desires. From jet skiing and parasailing to paddleboarding and kayaking, there's no shortage of excitement here.
4. Embrace Serenity: Yoga by the Sea
For those seeking inner peace and balance, the resort organizes yoga sessions right on the beach. Imagine practicing asanas while being serenaded by the gentle sound of waves—a truly meditative experience that nourishes both body and soul.
5. Indulge in Gastronomic Delights
Virgin Beach Club Karangasem also takes its culinary offerings seriously. The beachfront restaurant serves a delectable array of local and international cuisines, prepared with fresh ingredients and accompanied by stunning views. Don't miss the opportunity to savor the catch of the day, grilled to perfection.
Exploring Karangasem
While Virgin Beach Club Karangasem is an enchanting haven in itself, exploring the surrounding area offers additional wonders.
Tirta Gangga Water Palace: A Historical Gem
Embark on a journey to the past with a visit to Tirta Gangga Water Palace. This historical site, known for its intricate water gardens and fountains, is a testament to Bali's rich cultural heritage.
Besakih Temple: Bali's Mother Temple
Perched on the slopes of Mount Agung, the Besakih Temple is considered the holiest of all temples in Bali. Its grand architecture and spiritual significance make it a must-visit destination.
Tenganan Village: Witness Ancient Traditions
Immerse yourself in the customs and traditions of Bali by visiting Tenganan Village. This ancient village is known for its unique culture, ancient rituals, and traditional crafts.
Virgin Beach Club Karangasem is an idyllic retreat that encapsulates the beauty and charm of Bali's tropical paradise. From its mesmerizing beach and exciting water sports to its luxurious accommodations and cultural experiences, this hidden gem offers a truly unforgettable getaway. So, pack your bags, escape the ordinary, and immerse yourself in the magic of Virgin Beach Club Karangasem—a slice of heaven on earth.
Getting to Virgin Beach Club Karangasem is made easy with the option to rent a car from Get&Ride Rental Car Bali. Whether you prefer the freedom of a self-drive experience or the convenience of a chauffeur, exploring Bali becomes comfortable and seamless.
Get&Ride Rental Car Bali offers a wide selection of rental cars to suit your preferences and group size. If you're an adventurous traveler who loves to navigate your own journey, you can opt for a self-drive rental car. With this option, you'll have the flexibility to create your own itinerary and explore the beautiful island of Bali at your own pace.
FAQ