Surfers House Green Bowl: A Peaceful Oasis for Surfing Enthusiasts – English. Bali is a popular destination for surfers from all over the world, and there are many great hostels to choose from. Surfers House Green Bowl Hostel is one of the best hostels in Bali for surfers, offering a variety of amenities and services to make your stay as enjoyable as possible.
Welcome to Surfers House Green Bowl, a paradise for wave enthusiasts and nature lovers alike. This renovated hostel is located close to Green Bowl, Pandawa, and Melasti, making it the perfect spot for surfers who want to be close to the action.
About Surfers House Green Bowl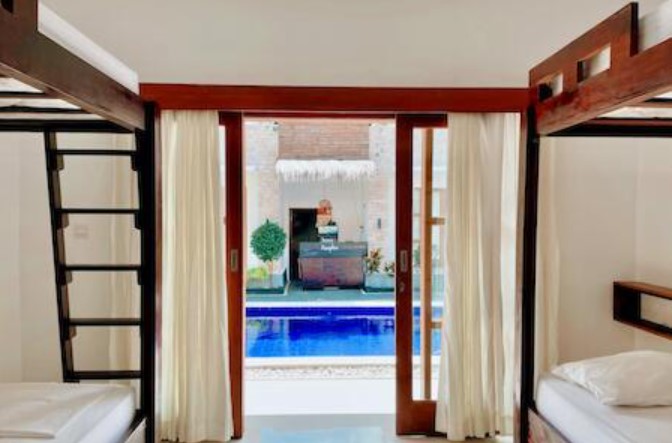 Surfers House Green Bowl is an oasis of peace and good vibes. The hostel has a pool, kitchen, billiard, table tennis, and other amenities to make your stay comfortable and enjoyable. The rooms are clean and cozy, and the staff is friendly and helpful.
Location
This hostel is located in Uluwatu, Bali. It is just a short walk from Green Bowl, one of the best surf spots in Bali. Other nearby surf spots include Pandawa and Melasti.
Price Range
The price range for Surfers House Green Bowl Hostel depends on the type of room and the number of people sharing the room. Here are the prices for a standard room:
Dorm bed: $10-15 per night
Private room for 2 people: $25-30 per night
Private room for 3 people: $35-40 per night
Private room for 4 people: $45-50 per night
The hostel also offers a variety of discounts and promotions, so you can save money on your stay. For example, the hostel offers a 10% discount for long-stay guests and a 5% discount for students.
Here are some other factors that can affect the price of your stay:
The time of year: The hostel is more expensive during peak season (June-August) than during off-season (April-May and September-October).
The length of stay: The hostel offers a discounted rate for longer stays.
The type of room: Private rooms are more expensive than dorm beds.
Where Every Stay is a Dream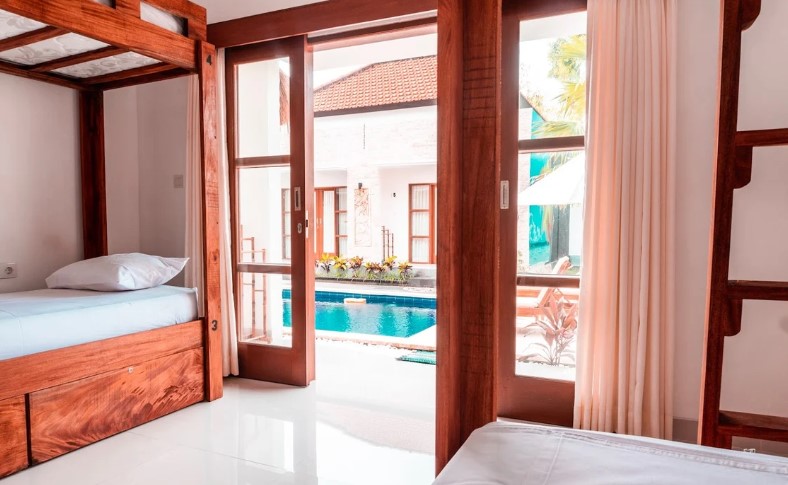 From the moment you step onto the premises of Surfers House Green Bowl Hostel, you're transported into a world of tranquility and splendor. The hostel's architecture and design are inspired by the natural beauty that surrounds it, with lush greenery and stunning ocean views at every turn. The blend of modern amenities and rustic charm creates an ambiance that instantly puts you at ease.
Whether you're traveling solo, with a partner, or in a group, you'll find accommodations that cater to your needs. The hostel offers a variety of room options, each designed to provide comfort and serenity. Wake up to the sound of gentle waves and breathe in the fresh sea breeze – this is the kind of paradise that dreams are made of.
Unveiling the Hidden Gem
The jewel in the crown of Surfers House Green Bowl Hostel is undoubtedly Green Bowl Beach. Tucked away from the bustling tourist spots, this pristine beach offers a secluded haven for those who seek a more intimate and exclusive experience. Accessible via a charming staircase that winds through verdant cliffs, the journey to the beach itself is an adventure.
The azure waters stretch as far as the eye can see, inviting you to take a dip and revel in the ocean's embrace. For avid surfers, the rolling waves provide the perfect canvas to ride and conquer. Even if you're a beginner, the hostel offers expert instructors who can guide you through your surfing journey.
Activities: Where Adventure and Relaxation Collide
At Surfers House Green Bowl Hostel, the possibilities are as endless as the ocean views. Whether you're an adrenaline junkie or simply seeking moments of serenity, the hostel's range of activities caters to all preferences:
Surfing Lessons: Embark on an exciting journey to conquer the waves with expert surfing instructors by your side.
Yoga Retreats: Find your inner zen amidst the breathtaking backdrop of the Indonesian coastline.
Snorkeling Adventures: Dive into the underwater wonderland and witness the vibrant marine life that inhabits the crystal-clear waters.
Beachside Bonfires: Indulge in the warmth of camaraderie as you gather around crackling bonfires under the starlit sky.
In the realm of tropical getaways, Surfers House Green Bowl Hostel shines as a beacon of enchantment and adventure. With its idyllic location, the array of activities, and commitment to exceptional hospitality, this hostel offers a holistic experience that caters to your every desire.
When planning to explore the stunning beauty of Green Bowl Beach in Bali and stay at the Surfers House Green Bowl Hostel, ensuring comfortable and reliable transportation is paramount. One of the best options to consider is renting a car from Get&Ride Rental Car Bali.
FAQ